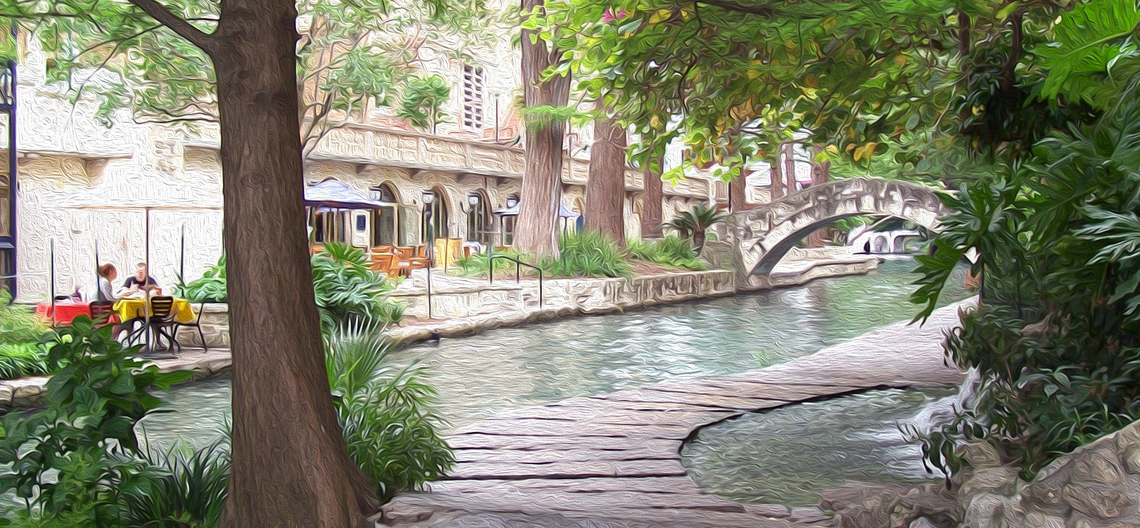 A Night on the River
August 8, 2021 by richard
San Antonio's Riverwalk, also known as Paseo del Rio, offers a picturesque and romantic setting for couples to spend quality time together. With its scenic views, charming ambiance, and a variety of activities, the Riverwalk provides the perfect backdrop for romantic experiences. Here are some delightful activities for couples to enjoy on the Riverwalk.
Stroll Hand-in-Hand:
One of the simplest yet most romantic activities on the Riverwalk is taking a leisurely stroll hand-in-hand along the beautifully landscaped pathways. As you walk beside the gently flowing San Antonio River, you can admire the vibrant flora, stunning bridges, and captivating art installations. The serene atmosphere and twinkling lights in the evening create a magical ambiance that enhances the romantic experience.
Dine Al Fresco:
Numerous riverside restaurants and cafes dot the Riverwalk, offering delightful dining options for couples. Enjoy a romantic meal al fresco, savoring delicious cuisine while overlooking the scenic river. Whether you prefer elegant fine dining or casual Tex-Mex fare, there is a wide range of culinary choices to suit every taste. You can also opt for a romantic dinner cruise along the river, where you can indulge in gourmet food while taking in the enchanting sights.
Take a Riverboat Ride:
Embark on a romantic riverboat ride to explore the waterway's charm and history. Cruise along the Riverwalk aboard a narrated boat tour and learn about San Antonio's rich heritage. As you glide beneath the gracefully arching bridges, you can revel in the tranquility and enjoy the company of your loved one. During festive seasons, themed cruises like holiday lights tours or special event celebrations add an extra touch of romance.
Enjoy Live Music and Entertainment:
The Riverwalk is alive with the sound of music, offering various venues featuring live performances. Immerse yourselves in the romantic melodies of local musicians, jazz bands, or mariachi groups that grace the Riverwalk's plazas. Sit back, relax, and let the music create a romantic ambiance as you revel in each other's company. Some venues even host outdoor concerts or dancing events, allowing couples to sway together under the moonlit sky.
Visit Romantic Attractions:
While exploring the Riverwalk, you can visit several romantic attractions. Take a romantic ride on the iconic river gondolas, reminiscent of the famous canals of Venice. The charm of these traditional boats will transport you to a world of love and romance. You can also visit charming riverside gardens, such as the San Antonio Riverwalk Museum Reach, where you can admire public art installations and sculptures together. These attractions offer opportunities for memorable moments and beautiful photographs.
Conclusion:
San Antonio's Riverwalk provides an idyllic setting for couples to indulge in romantic activities and create lasting memories. From leisurely strolls to enchanting boat rides, fine dining to live music, the Riverwalk offers a wide range of options for couples seeking a romantic experience. Discover the magic and beauty of the San Antonio Riverwalk together with your loved one.